What is involved in a Magnetite Dealership?
A Magnetite dealer receives:
The right to use the Magnetite system and products.
The right to advertise our products and verified tests
Leads from head office
The Magnetite business system.
The necessary training required to become a skilled Magnetite technician.
Access to over 20 years of technical data, product research and development.
Access to an established website, sales aids, commercials and videos.
A presence and promotion through industry bodies and associations.
First right of refusal for new Magnetite products.
On-going business support and technical advice.
The right to use the established Magnetite name to attract customers.
Annual Magnetite Dealership meetings
What sort of qualifications or technical skills do I need?
Our comprehensive training program provides you with all the necessary skills and accreditations to run a Magnetite business. There are no structural alterations to the existing window or building and our system are installed on the inside therefore the Magnetite window system is viewed as a chattel. The Magnetite window system is straightforward and easy to install. Head office is also available as well as our network of dealers for ongoing technical support and advice.

Will I need a store or showroom?
A display room with a variety of Magnetite windows installed is a definite advantage although not necessary. Many demonstrations are done at the customer premises and therefore can be done with prototypes that can be made depending on the scenario. It is sometimes much easier for a potential client to gain an appreciation of the effectiveness of our system when they see a life-size application on a number of different style windows.
Display models showing the noise and thermal benefits can also be purchased or made and are excellent selling tools.
What sort of competition do I face?
Magnetite is the original magnetic insulating window system. Since its development there have been a few companies that have tried to duplicate our success. None have been able to offer as competitive a price for such a high quality product.
Traditional double glazing outfits could be seen as indirect competitors. Currently, builders tend to avoid using double glazed units because of cost, time lag and the difficult installation. On existing dwellings, traditional double-glazing involves the complete removal of the existing windows as well as structural alterations, which starts at about double the price of a Magnetite system. In order to minimize cost and mess many people prefer Magnetite retrofit double glazing!
What type of tools do I need?
Metal shears or snips
2 caulking guns
Cheaters for leveling corners (initial supply provided by Magnetite Canada)
Measure tape or laser
Impact driver or drill
Multi tool
Utility knife
Does Magnetite offer a product guarantee?
We take pride in our work and are big believers in "Do it right the first time". Magnetite Canada offers a 5-year guarantee on all its parts and materials. The optical grade glazing material has a manufacturers' warranty of 10 years.
What sort of vehicle will I need?
Several of the components used to make up our systems come in lengths of 3 to 4 meters. It is recommended that you have a van, truck or utility in order to easily transport your necessary components and Magnetite panels to and from work sites safely & easily.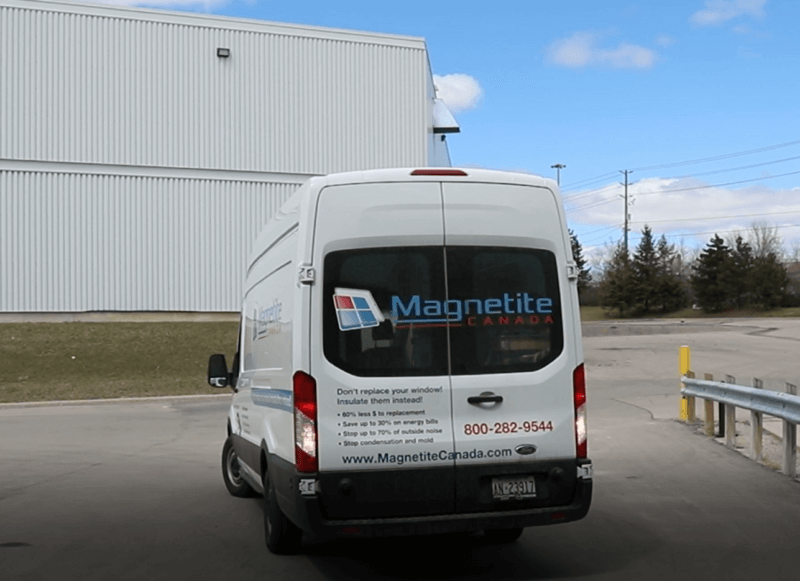 Qualification
The information contained within these pages is to provide you with an insight into the business opportunities available with a Magnetite dealership. When the process towards becoming a Magnetite dealer develops further formal agreements will be drawn.
The Next Step
If this sounds like it could be your window of opportunity please fill out our Dealer Enquiry form under the contact us section of the website. Alternatively, you can also contact Andre Zupancic manager of dealer development at 1-800-282-9544.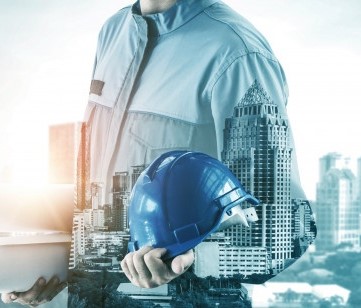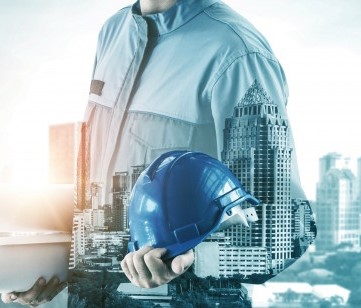 What does the future hold for Magnetite Canada?
The shift in societal and government attitudes with respect to acoustics and energy efficient housing has created a huge opportunity for Magnetite Canada. More and more municipalities are demanding acoustic and energy ratings for new construction, renovations and extensions. Magnetite Canada is at the forefront of the industry. The results show the same if not better results than many double glazed units. Magnetite is an excellent and cost effective way of surpassing specified government requirements.
Personal comfort is also becoming more and more of an issue both in a home and office environment, with noise and temperature being the two biggest concerns listed.
Magnetite has a tremendous amount of opportunity in Canada. Noise and temperature are the two biggest attributes of Magnetite retrofit double glazing surpassed by none in price and quality.
But that's not all! Magnetite technicians are working on new innovative products that work with the existing system to offer a wide range of added benefits.
Contact Magnetite Canada
Please fill out our contact form and start becoming a Magnetite Canada Dealer today.
We will respond back within 24 hrs. Thank you.