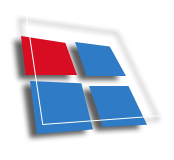 Magnetic Blinds
Magnetite Canada Magnetic Blinds
Our Magnetite blinds offer all the benefits Magnetite has including sound abatement and energy savings with the enhanced benefit of blocking out light to whatever degree you desire. We offer our magnetic storms with semi-opaque or fully opaque materials to completely block light, darkening a room when fully closed.
Our customers are those who are looking to ensure their rooms are fully dark when they need to need to sleep or for performances or presentations and often turn to blackout shades for maximum convenience.
Our magnetic blackout shades are designed to minimize light that may pass through seams or gaps, offering home or business owners customizable levels of full light control and privacy.
Room Darkening Blinds
Is light interfering with your sleep? When we hear that noise travelling through a window is keeping our customers up, we often hear that light can be an issue as well. Here is an affordable solution – Shop our collection for room darkening Blinds perfect for blocking natural light from filling your room.
Key Features:
Ideal for Bedrooms and Living Rooms
UV Ray Control
Energy Cost Reduction
Both Dark and Light Colors Available
Reduce unwanted outside noise through your window
Easy to remove and re-attach
Fluorescent Color Acrylic Sheets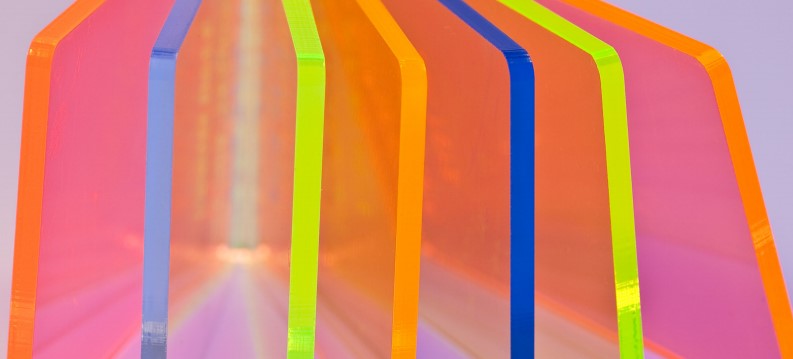 Discover seven hot colors for daring results: green, blue, 3201 blue, red, yellow and two oranges.
Bright neon luminescence. In normal light, the
sheets glow as if illuminated from within. Add more
UV light and the colors intensify. Create engraved
logos for a dazzling effect, and discover hot colors
for daring results including: green, blue, red, yellow
and various oranges. THICKNESS
0.118″
0.177″
0.236″
0.354″ SHEET SIZE
48″ x 96″
51″ x 100″
60″ x 96″
72″ x 96″

Bright, glowing colors in normal light.
Gives displays, fixtures and shelving.
Fiery appeal.
Routed logos glow without a light source.
Intensity of color is maximized under UV light.
Also available in Frosted.
All thicknesses available in all sheet sizes. Fluorescent Color Series acrylic sheet is film masked. Other thicknesses and sizes can be quoted upon request.
Clear and Colors
Acrylic Colors Cut to Size.
Offered in a thickness range from .040″ to 1.0″, in widths up to 104″.
Colored acrylic sheet is offered in thicknesses of .040″ to .500″, in widths up to 100″. This sheet is an excellent choice for skylights, displays, POP (point of purchase) displays, sunrooms, awnings and signage. Custom color matching is also available.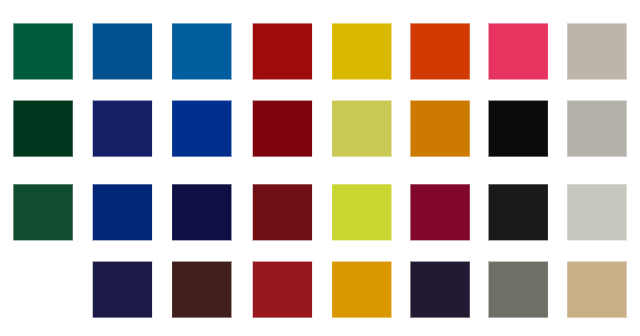 Colors Available:
ROW 1: Green 01, Light Blue 01, Sky Blue 02, Red 01, Yellow 01, Orange 01, Pink 01, Light Grey 01.
ROW 2: Dark Green 02, True Blue 03. Baby Blue 04, Ruby Red 02, Light Yellow 02, Light Orange 02, Black 01, Grey 02.
ROW 3: Light Green 03, Dark Blue 05, Midnight Blue 06, Dark Red 03, Canary Yellow 02, Purple 01, Flat Black 02, Smoke Grey 03.
ROW 4: White 01, Navy Blue 07, Brown 01, Light Red 04, Bright Orange 03, Deep Blue 08, Dark Grey 03, Light Tan 01.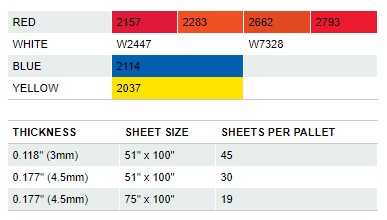 Call For Sales