Ottawa Protection Barriers
Cost effective safety barriers for your business that help prevent the spread of germs and viruses.
Ottawa Protection Barriers Work!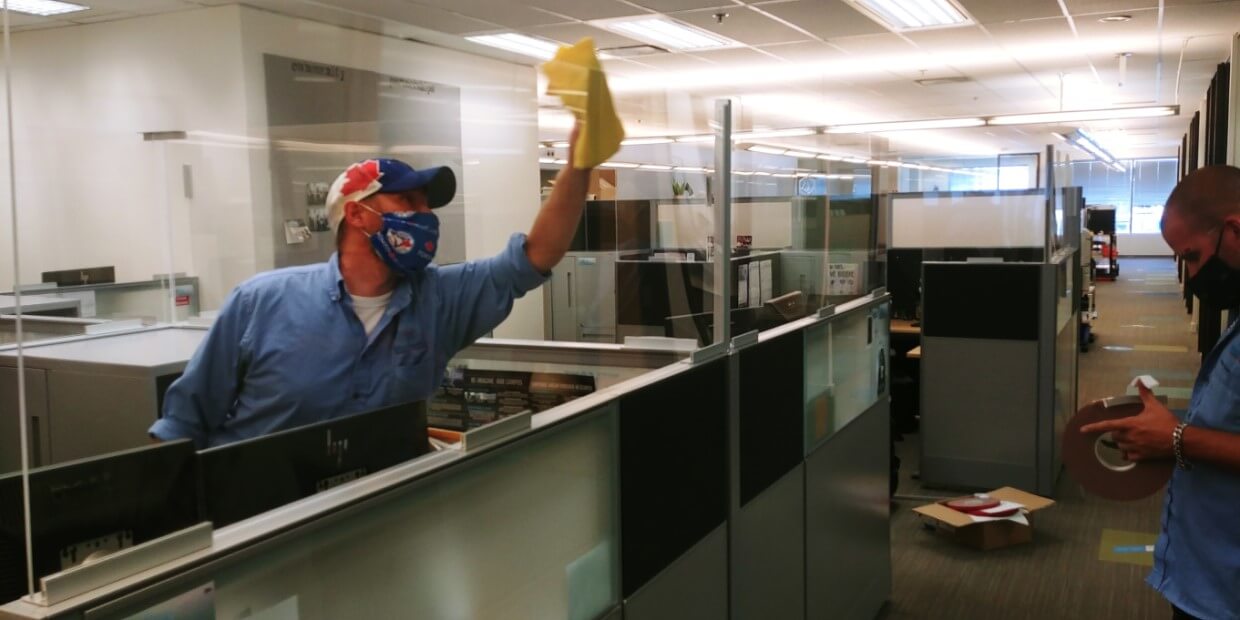 Protect your frontline staff from Germs, Viruses and Infectious Disease.
Help maintain the social distance and physical separation between employees with our Free Standing Barriers.
Features
No Sharp edges, no cuts or nicks.
Easy to wipe clean and disinfect.
Easy to Install.
Easy to move around.
No mounting required.
Ships flat.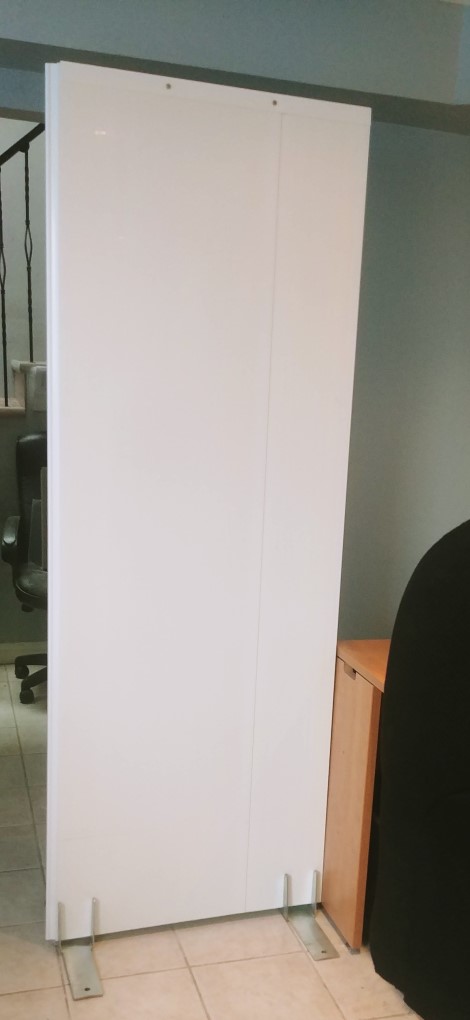 Ottawa Protection barriers offer a clean look and help distance and protect workers. Easy to have installed and built to last with outstanding craftsmanship.
Office partition provides an excellent quick fix to your current seating plans without making any modification. They can be installed within a few seconds and can divide the desks and create a personal space for your employees.
Dividers create an all the way around protection. Its clear aesthetics blends in with the desks and other furnishings. These dividers can be mounted with pre drilled holes.
RETAIL SHIELDS | OFFICE PARTITIONS| CONCIERGE DIVIDERS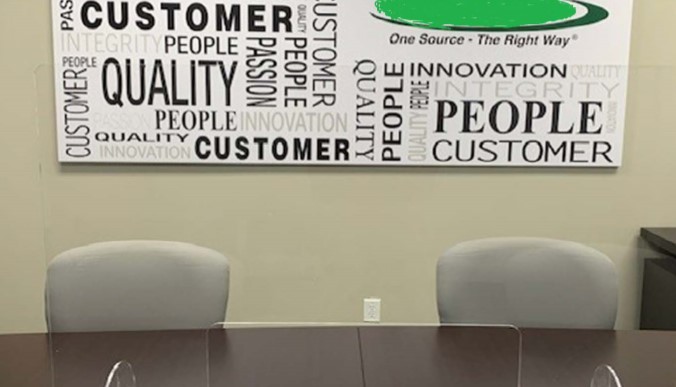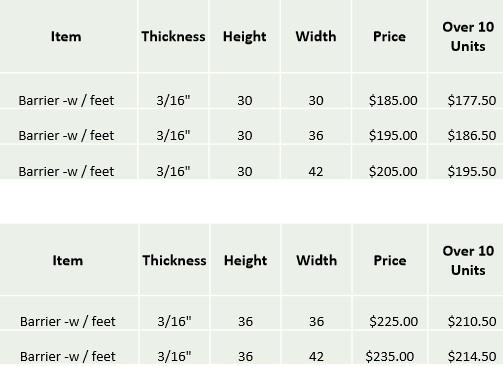 OFFICE / DESK PARTITIONS – STANDARD SIZES AND PRICE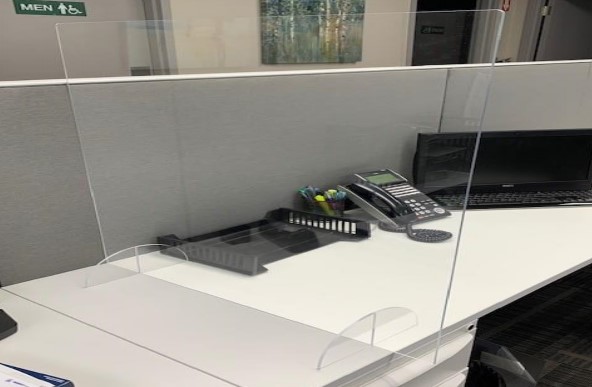 CONCIERGE / RECEPTION DIVIDERS – STANDARD SIZES AND PRICE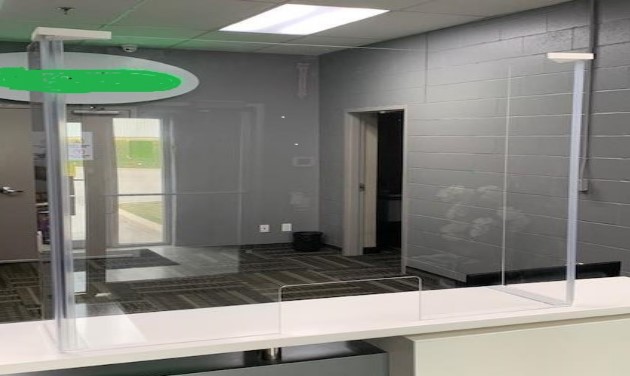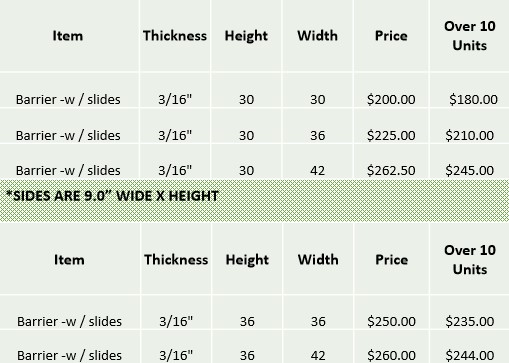 *SIDES ARE 9.0" WIDE X HEIGHT
Ottawa Protection barriers work
Quick and easy to install temporary modular wall systems
Partition Barriers. The free-standing modular panels come ready to assemble allowing for a clean and quiet setup with no dust or debris. The non-porous smooth panels are easy to clean and maintain, heavy-duty, and impact resistant designed to withstand the most demanding environments.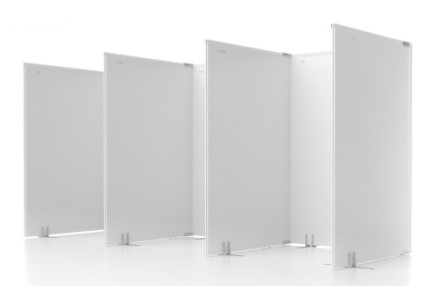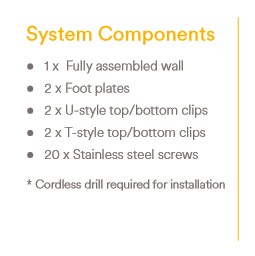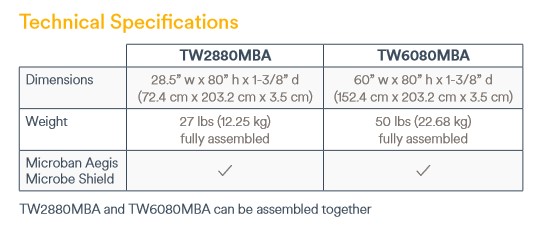 Click To View Examples
[rl_gallery id="8771″]