Soundproof Interior Windows Toronto
Stop Outside Noise
Without Having To Replace Your Windows.
Eliminate 70% Outside Noise + See An Immediate 30% Reduction In Your Energy Bills!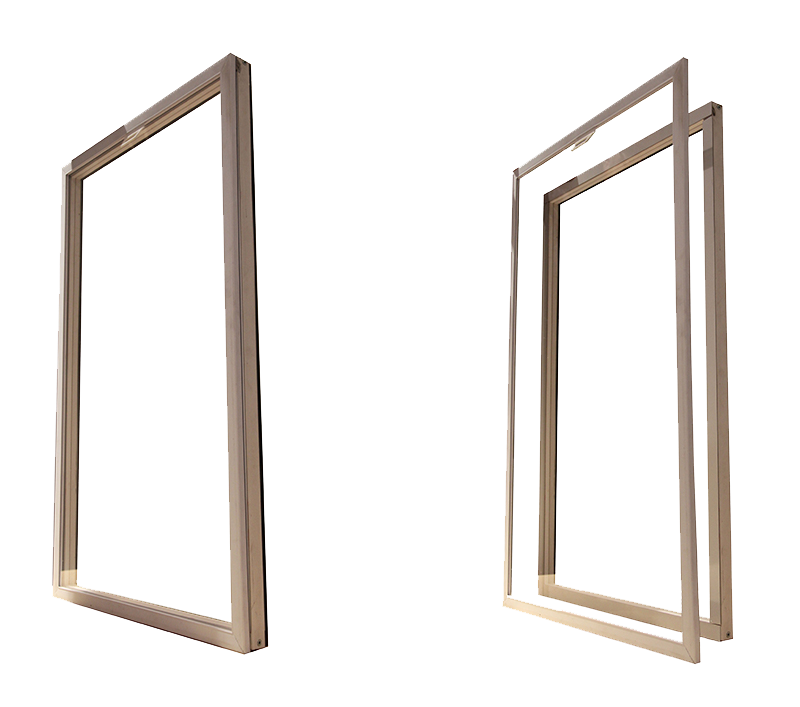 Why should you use Magnetite Canada?


Noise Reduction
Our retrofit double glazing can reduce noise by up to 70% through your existing window

Fits Existing Windows
Double glaze existing windows by retrofitting a secondary glazing panel

Energy Efficiency
Make your windows perform for you and the environment

Thermal Comfort
Cool in summer and warm in winter, create a comfortable environment. Soundproof Interior Windows Toronto.

Custom Installation
One of the great advantages of Magnetite's retrofit double glazed windows is its convenient and fast installation that is custom fit to your window. Stop Noise Soundproof Windows.

Service & Value
Magnetite believes that excellent service is integral to our business and our success. We are a service focused business that works with you to provide retrofit window insulation solutions to reduce noise and energy consumption within buildings.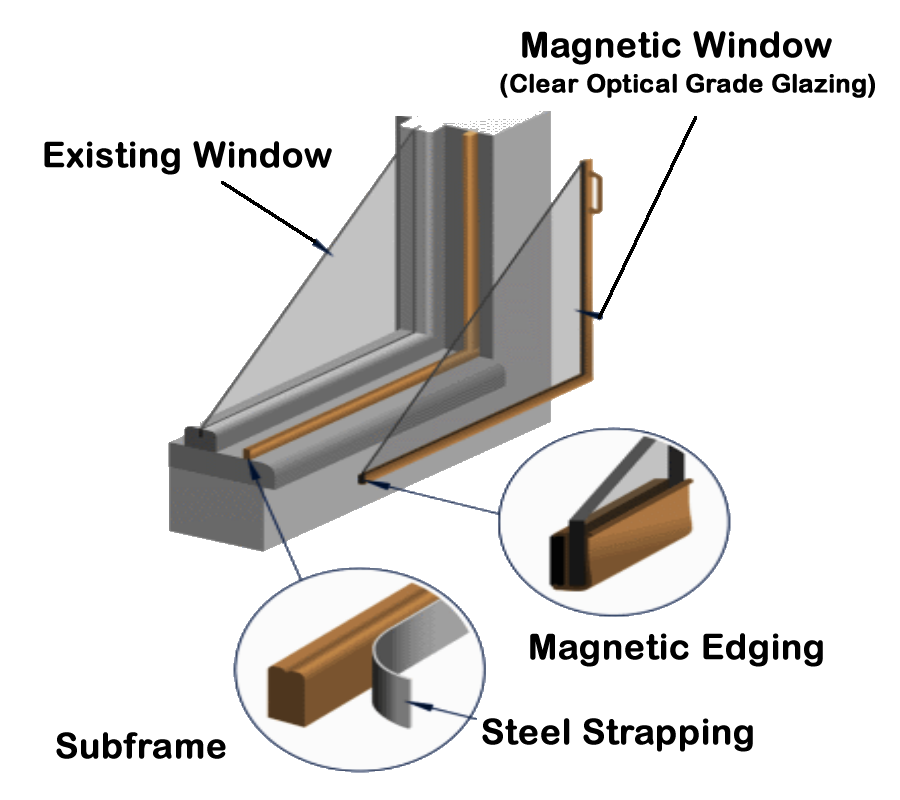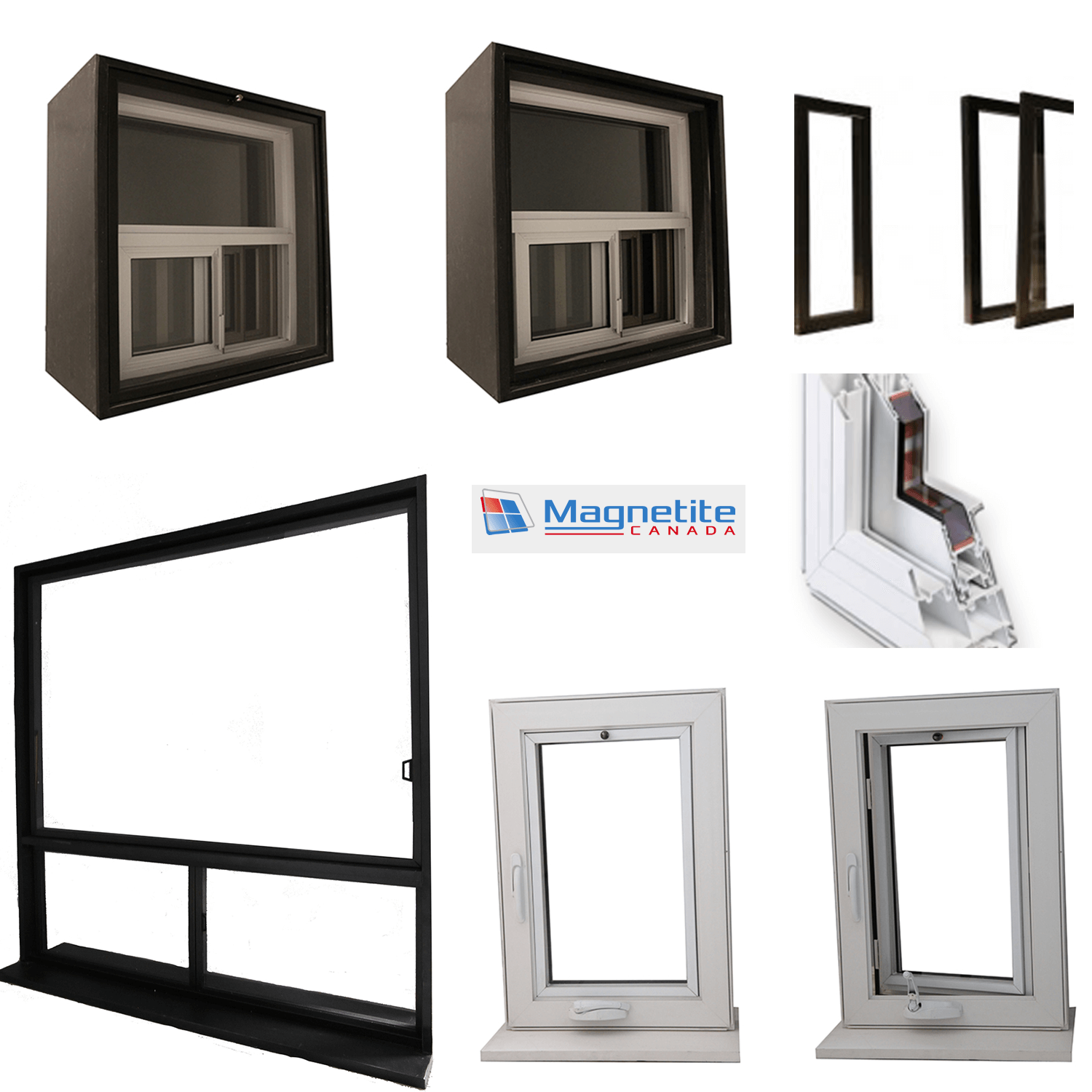 Easy To Install, Retrofit Windows.
Do Not Replace Your Windows! Insulate them instead for a fraction of the cost.
Acrylic Storm Windows and Retrofit Double Glazing Windows
What our customers think of us
"I have a heritage home and I am very much a person that knows exactly what I want. To change my beautiful 100 plus year old windows with those new PVC things is not my cup of tea. I learned about the acrylic panels from MAGNETITE and I had them installed in my home. They were installed seamlessly and blend in so well into the aesthetics of my home that they are invisible."
"I live in a nice condo complex right beside the CN rail line. The noise was annoying but it was the drafts and cold coming off of these windows that was the real pest. MAGNETITE acrylic panels were installed. These are virtually invisible panels and now my drafts and cold are gone."
"We tried out these add on acrylic panels on our living room windows. Since the whole wall of our living room is glass, the cold coming off of the glass was terrible. My dear wife was always cold sitting in her favorite chair. We had the MAGNETITE  panels installed in 2009 and immediately , the cold vanished. So of course, we have now got them on all of our windows."

Please tell us about your windows (Size) (Number) and any additional information you have and we will provide you with an estimated cost for the project. Serving Toronto, Ontario Canada and Surrounding Area.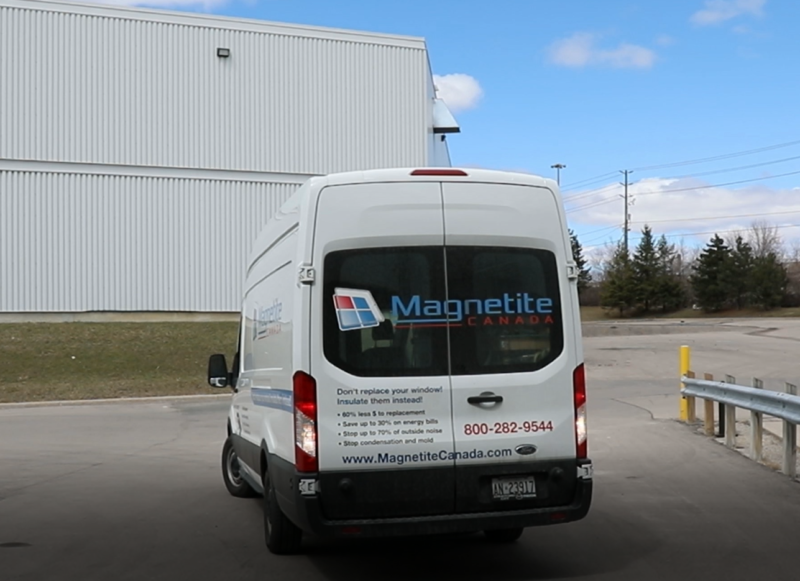 REQUEST A QUOTE

Soundproof Interior Windows Toronto Website