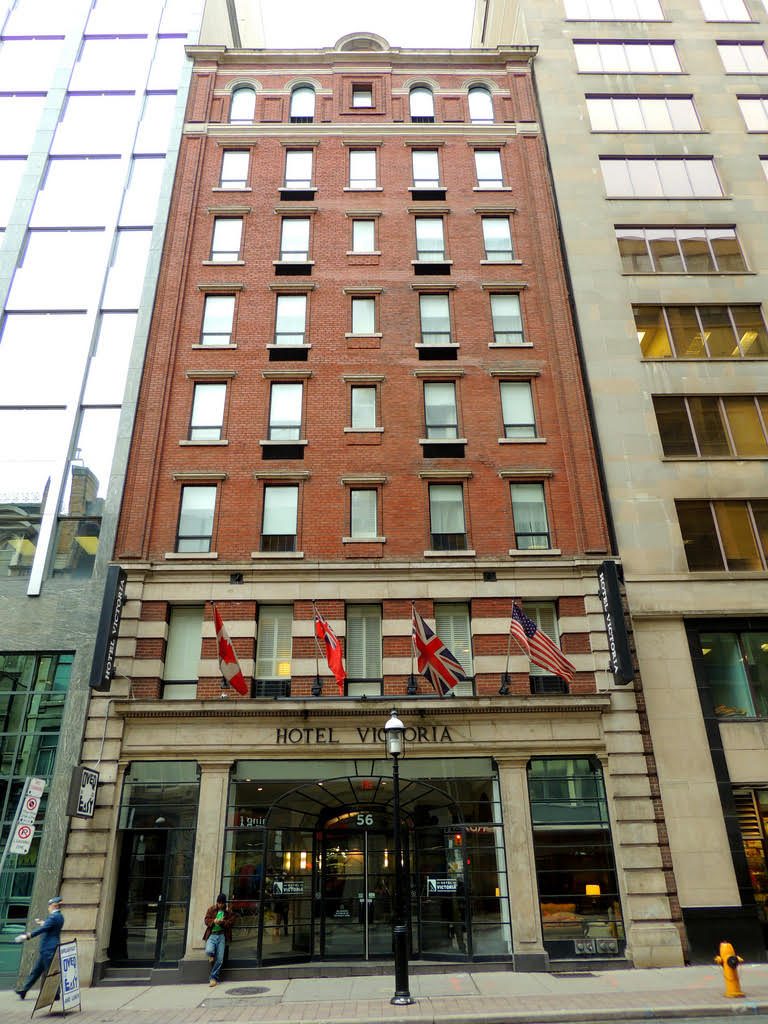 Heritage Window Restoration Ontario
Heritage Window Restoration Ontario. The challenge of heritage window restoration and preservation is ever changing as there are so many different styles of windows. How these openings work within the existing building envelope is always important to understand as a complete approach to restoration. The pressure to deliver a workable window that doesn't change appearance; performs better thermally and doesn't loose functionality is ever the challenge of the architect and the builder. To accomplish this, we must be able to rely on the whole team that is committed to the same purpose and who will provide quality workmanship; meet deadlines, and live up to their promises.  Magnetite has worked on numerous projects in the last 25 years is there to meet these high expectations throughout Toronto, Ottawa and Canada. Our people, our processes, and our commitment to your complete satisfaction make our restoration process second to none.
Working with numerous heritage architecture firms and engineers who specialize in building envelope, we take great pride in the fact that Magnetite is often the specified product of choice for their envelope restoration.  Contact us today for an evaluation of your heritage window restoration solution. Ontario Heritage Building Info
Magnetite Canada
Magnetite® is a Canadian patented acrylic storm window insulator (Canadian Patent Application Number 3,004,733) that is sold worldwide with offices in the United States and as far as Australia. Our technology is approved by Natural Resources Canada  and the Canadian Mortgage and Housing Corporation Magnetite® Insulating panels offer a superior solution for all of your existing historical, residential or commercial window needs! Magnetite seals windows of air leaks, reduces noise pollution, improves indoor comfort, eliminates dust and pollen infiltration, increases the value of your home, extends the life of HVAC equipment and can save up to 30% on your heating and cooling expense! All this at 40-60% LESS THAN the cost of Replacement Windows! You can eliminate unwanted noise, enjoy thermal comfort, and become more energy efficient with Magnetite Insulating Panels.
Magnetite for Historic Properties
Owners of historic buildings know that when it comes to the windows of any structure, they really are the heart and soul of the building. Windows, like the architecture are period specific, but unlike the architecture, they are much easier to remove and replace. This fact alone places every historic building on a path to struggle to retain its historical look, feel, and significance.
This struggle is alive and well in every historic district across the country. Owners of a historic building know when someone in their district changes out windows or does any "upgrade" that diminishes the original historical facade of a building. Magnetite has been working closely with historic districts, private owners, and government organizations to preserve the original beauty and historic significance of windows. If you are looking for increased energy efficiency and improved sound control while preserving the National Registrar's recognition of your home or business, then Magnetite can help… without the significant cost of rebuilding or replacing your windows. The same is true for a building; the better a wall, ceiling, or window is at resisting temperature change, the higher its R-value will be.
Ottawa
Heritage Window Restoration | Heritage Window Replacement
Toronto